'Tis the season to celebrate your loved ones, and our gift guide is your one-stop-shop for all things giftable! From the perfect pair of mugs to a full set of serving platters, our pieces are the ultimate hostess gift or the personal touch you need this holiday season. Specially curated to capture the holiday spirit and take off the pressure of finding the perfect present, Sojourn has it all, happy shopping!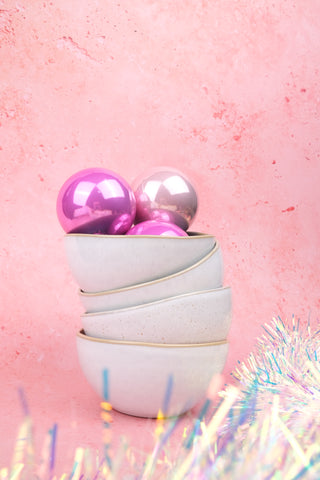 NEW
Sets & Stacks
The beauty of Sojourn? More is more! Designed to mix and match, create a combination that speaks to you! Try our sets of pinch bowls and sauce bowls to brighten up all your midnight snacks. Refresh your plain white plates with our essentials bundle. Or snag a pair of pasta bowls for you and your partner, there's more than enough to go around!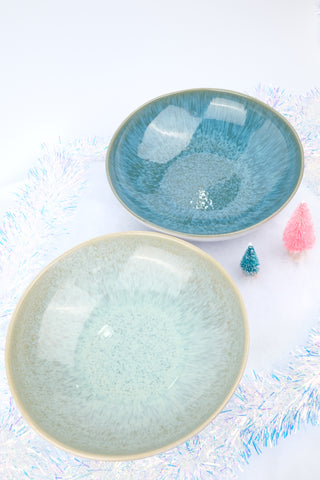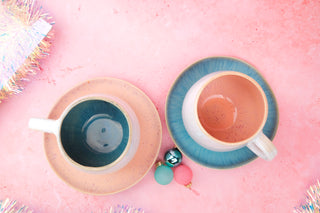 Perfect Pairs
Whether it's a present for you, your best friend, or your partner, our mugs and pasta bowls are the ultimate holiday gift set! Find the glazes that speak to you and create a pair that's perfect for decadent hot chocolate, delicious post-dinner affogatos, or ice cream sundaes!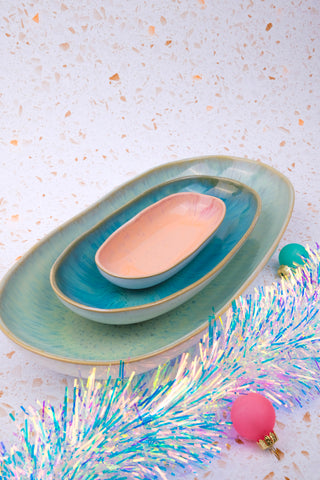 The Ultimate Hostess
What do you get for the person who hosts it all? The ideal Oval Platter Trio and Salad Bowls! From warming, to serving, to cleanup let our Oval Platters and Salad Bowls do the work— they're all microwave, dishwasher, and oven safe ensuring for easy prep and clean up. From roasted nuts, to hearty sides, and even assorted bonbons, our Salad Bowls and Oval Platter Trio have you covered!